If someone said that rapid prototyping and health care should go together, there are many people who would raise an eyebrow in disbelief. But could questioning that notion save lives? This kind of intrepid thinking has allowed Texas Children's to become one of the best children's hospitals in the nation in a relatively short amount of time. So in this episode of our new podcast "WHAT STICKS?" We talked with Jim Smalley, Texas Children's Director of Organizational Development, about how such a large, health care based organization can embody change—not fear it.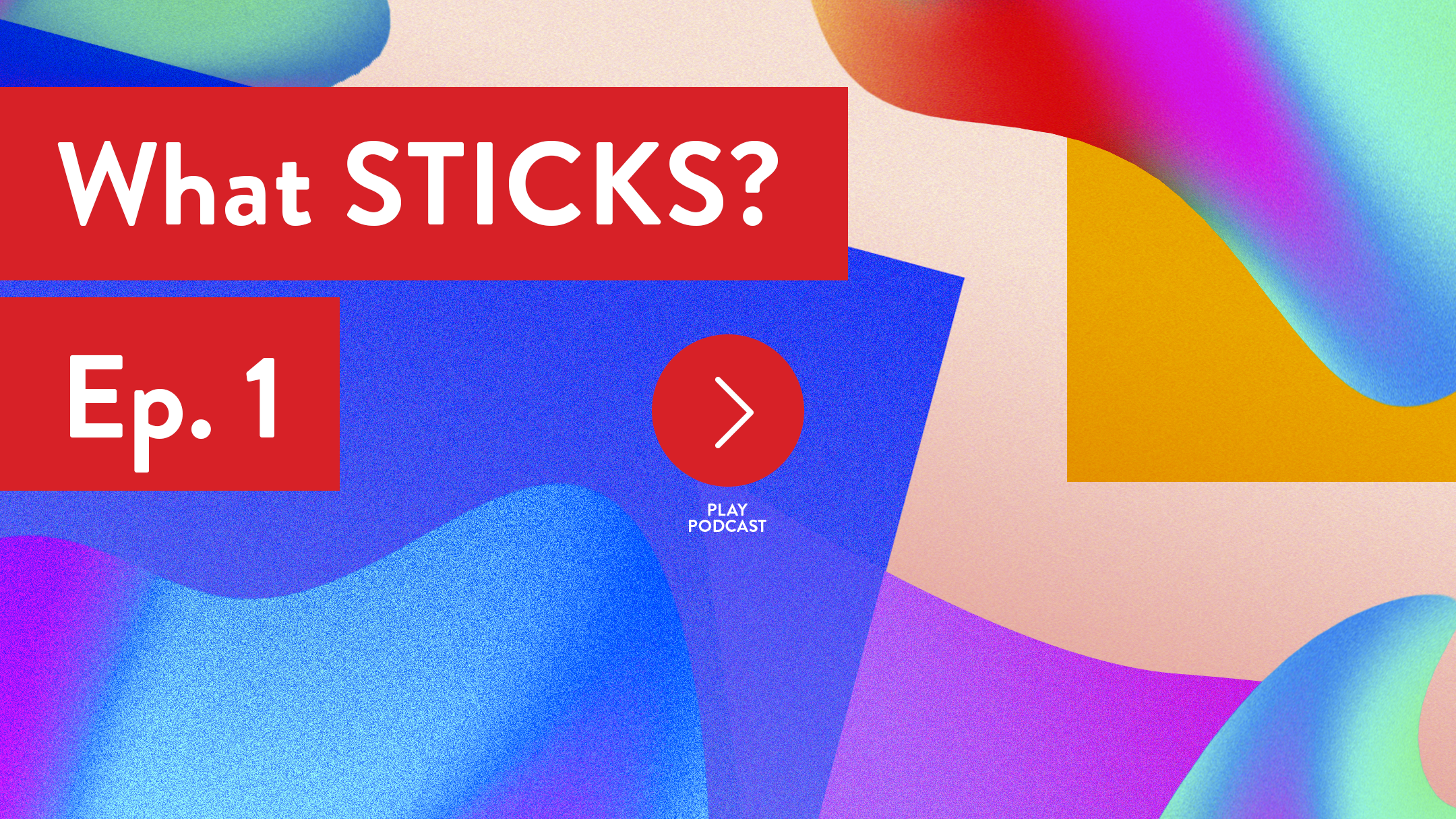 For the in-a-hurry or recap-loving reader, we pulled some of Jim's approaches to change you can start to apply to your own lives today. Each are industry agnostic, designed to help you not only react to change, but initiate it with insight, bravery, and unadulterated curiosity.
#1 Iteration=Safety Nets
"While we want to dream big, in order to get to where we want to be, we have to fail fast, we have to fail small, we have to fail together."
Rapid prototyping traditionally refers to product development but the mentality can be applied to any industry—health care included. It's not just about trying a bunch of things until you figure out what works. Like starting with the edge pieces of a puzzle, it's breaking down one large problem into smaller ones with a plan to tackle one corner at a time and build for pauses in between.
#2 Look Beyond Your Own Industry
"Ask yourself, how can this apply to what I do?"
Change is happening everywhere and the world is full of signals, or present realities that to promise disrupt the future. Instead of getting overwhelmed by them, turn it into an opportunity to creatively seek them out. Ask yourself the strangest what if's and you'll find new connections, drawing parallels between bitcoin and health care information technology. While the realization you're now competing with other industries' innovations can lead to moments of "oh crud," or "oh cool," both can lead to a wildly new perspective on what's next.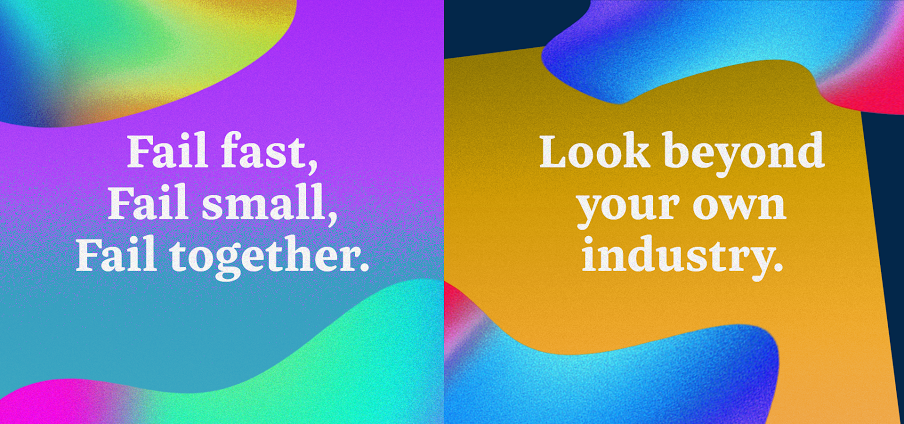 #3 Embrace Uncertainty
"We have to ask the question what is the risk of this change versus the risk of not changing."
While you're out looking for those signals, you may find things that are uncomfortable. We live in a VUCA world. "This volatile, uncertain, chaotic, ambiguous environment, is impacting every organization, every industry, every part of our society worldwide." The good news? No one is an expert on the future. "Nobody's been there, so everybody starts out as a beginner." If we're all on the same playing field, we all have the opportunity to be the first with our flag in the ground.
#4 Long-Term Leadership
"We can also create the future instead of waiting for it."
If you're an organization that grows as rapidly as Texas Children's, it's easy to sit back and just let the change come to you. But in the last 3 years of partnership alone, we've seen first hand how they pursue their ambitious mission every single day. And because change isn't created by any one team or person alone, the conviction to challenge convention should be instilled at every level. If you want to create your own future, you have to build leaders who are invested in turning those signals into innovations 5, 10, and 20 years from now. And not just for your business, but for society as a whole.