TAMPA, September 5, 2018—After months of research, collaboration, and iteration, the University of South Florida (USF) shared a preview of its new brand during President Judy Genshaft's Fall Address.
This rebrand reflects the positive changes and notable progress happening throughout the university system. Achieving Preeminence, becoming home to a chapter of Phi Beta Kappa, and beginning the process to unify USF's three campuses (Tampa, St. Petersburg, and Sarasota-Manatee) were among the major accomplishments that warranted the establishment of a reinvigorated brand that could tell the Bulls' story.
The redesigned bull logo symbolizes the university's collective power and drive to shape the future. Within its head, you'll find the iconic Bull "U," and throughout its body, nods to the iconic bull statues found on each campus. This mark gives USF academics a singular, powerful brand that can be adapted to the university's evolving needs, while the Bull "U" logo will continue to serve as the mark for USF athletics.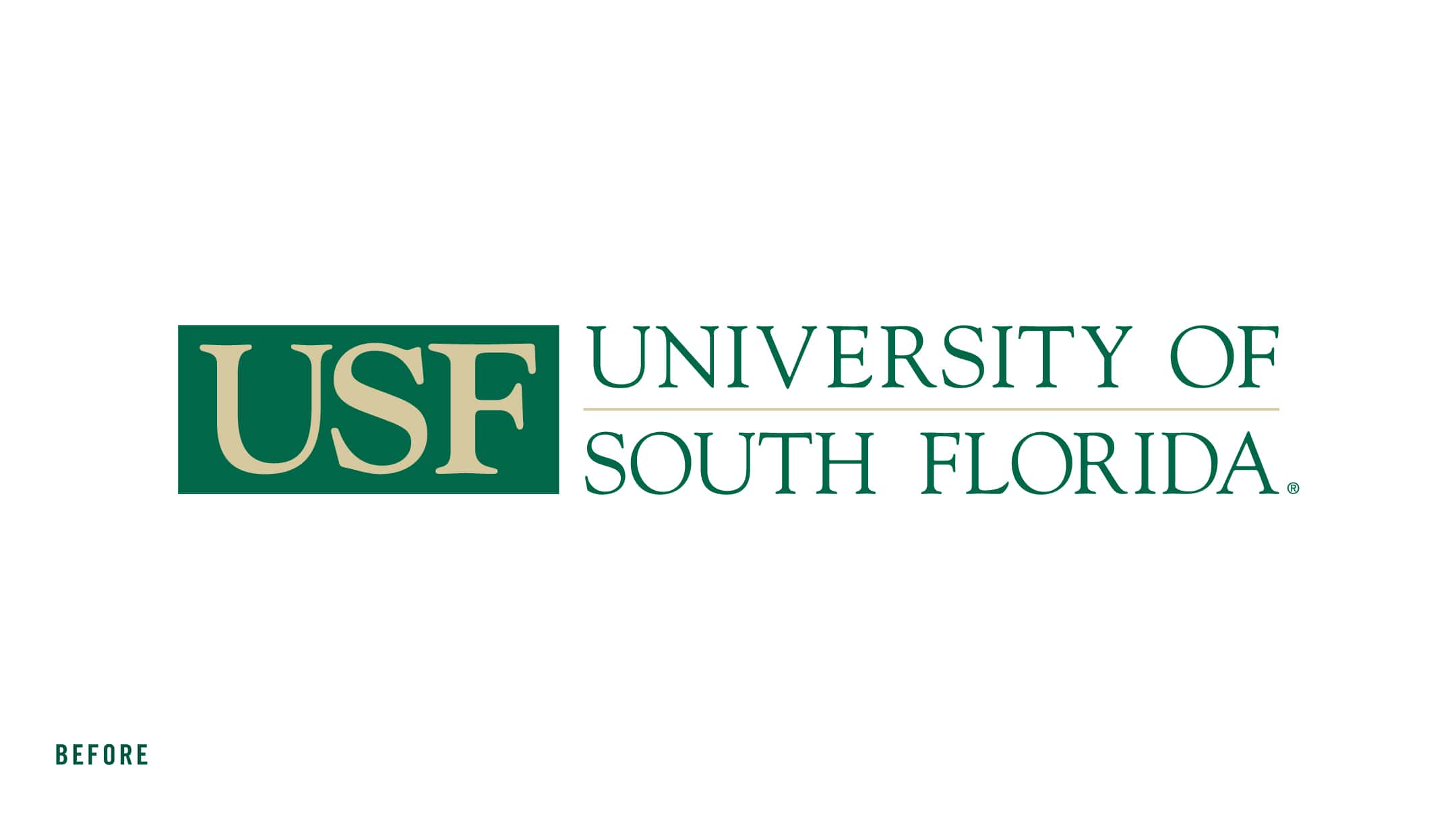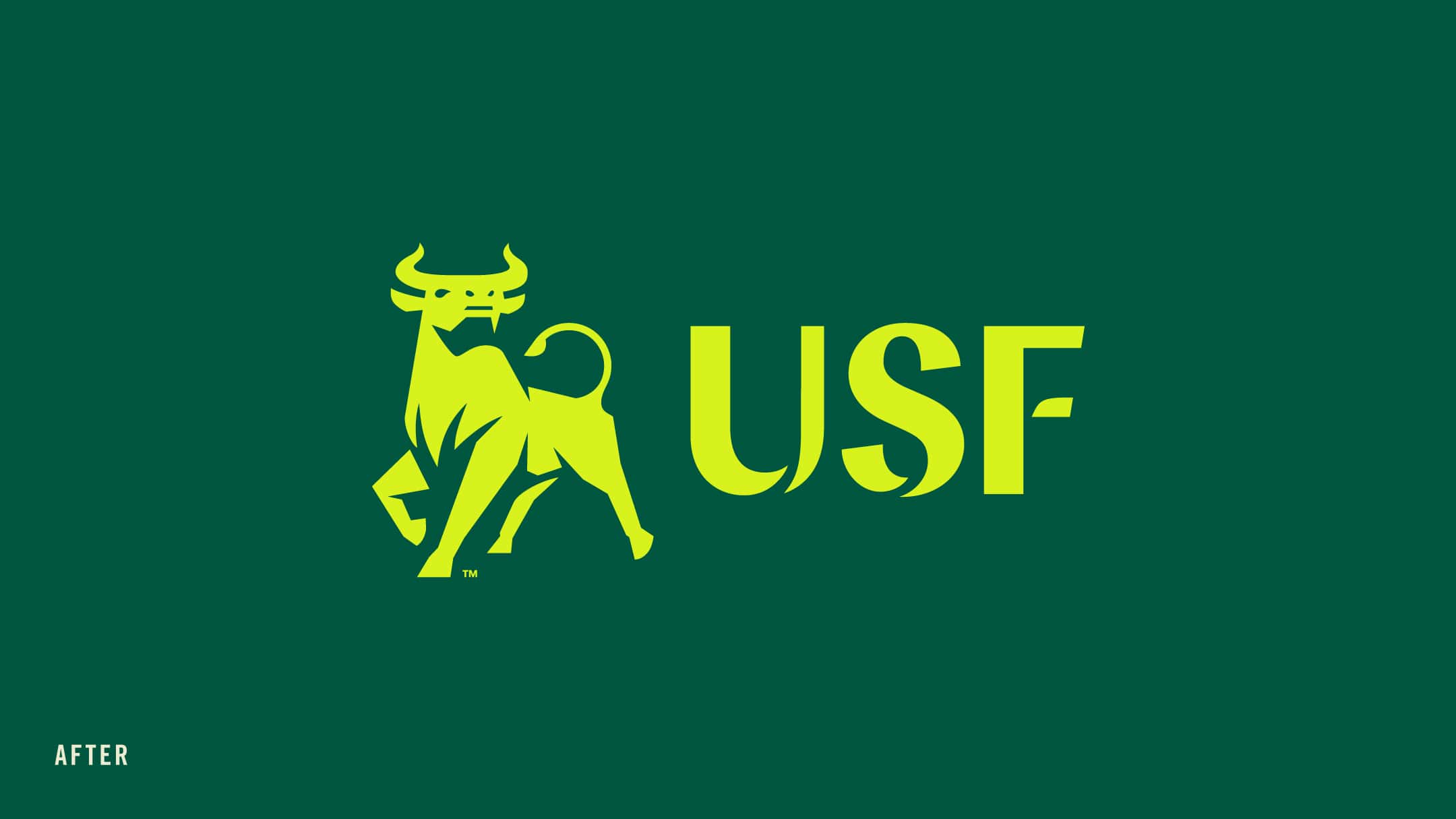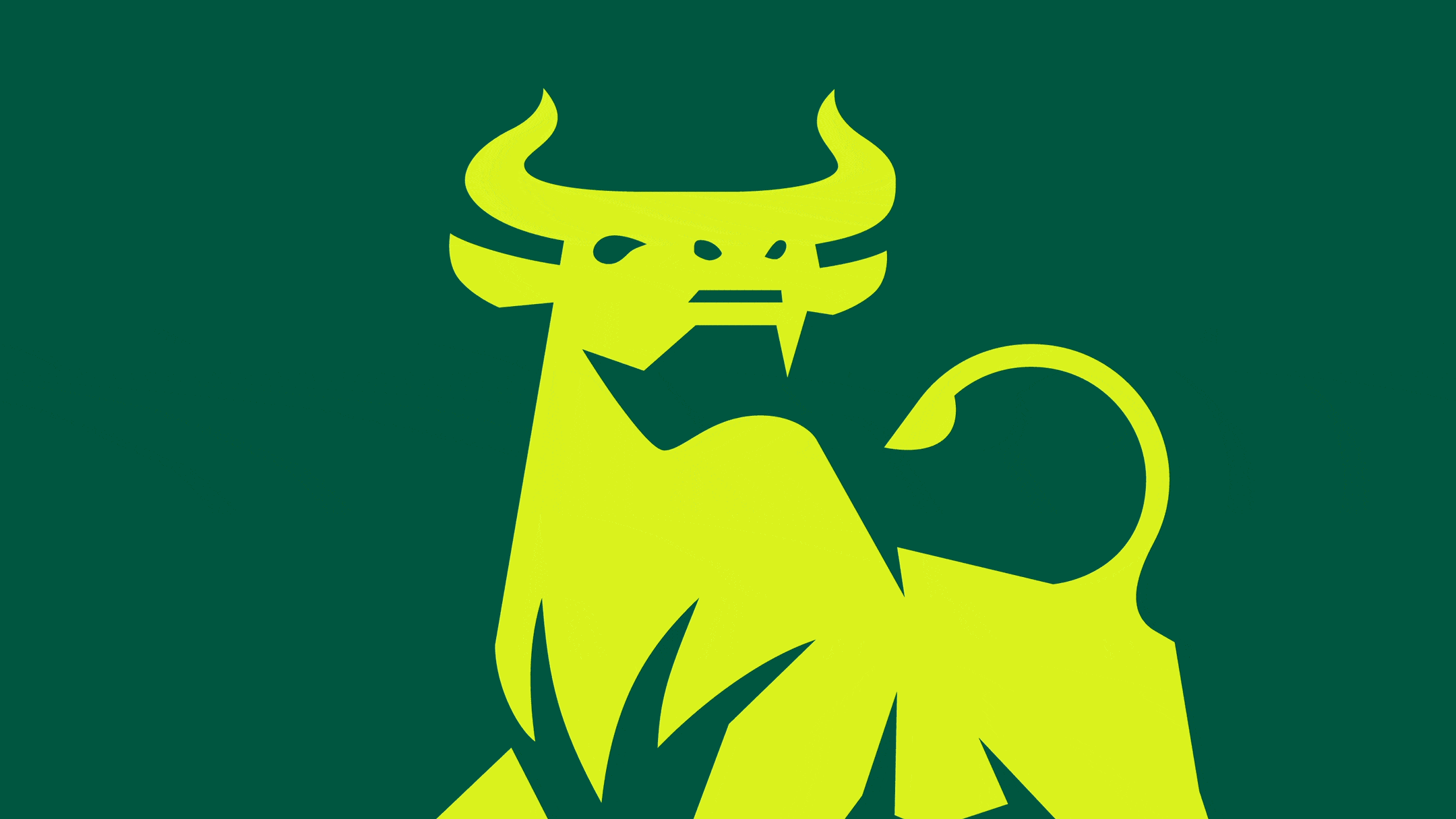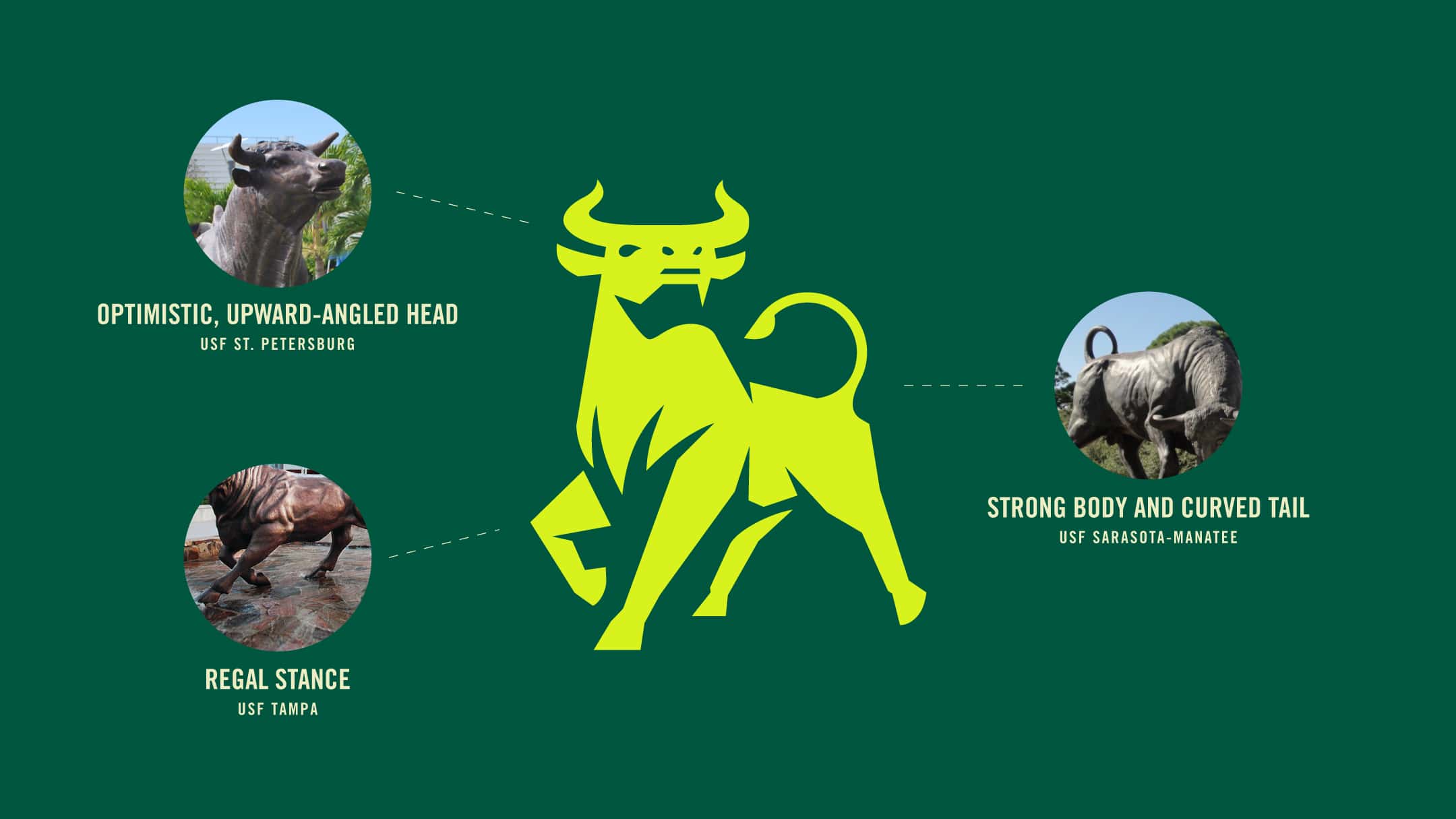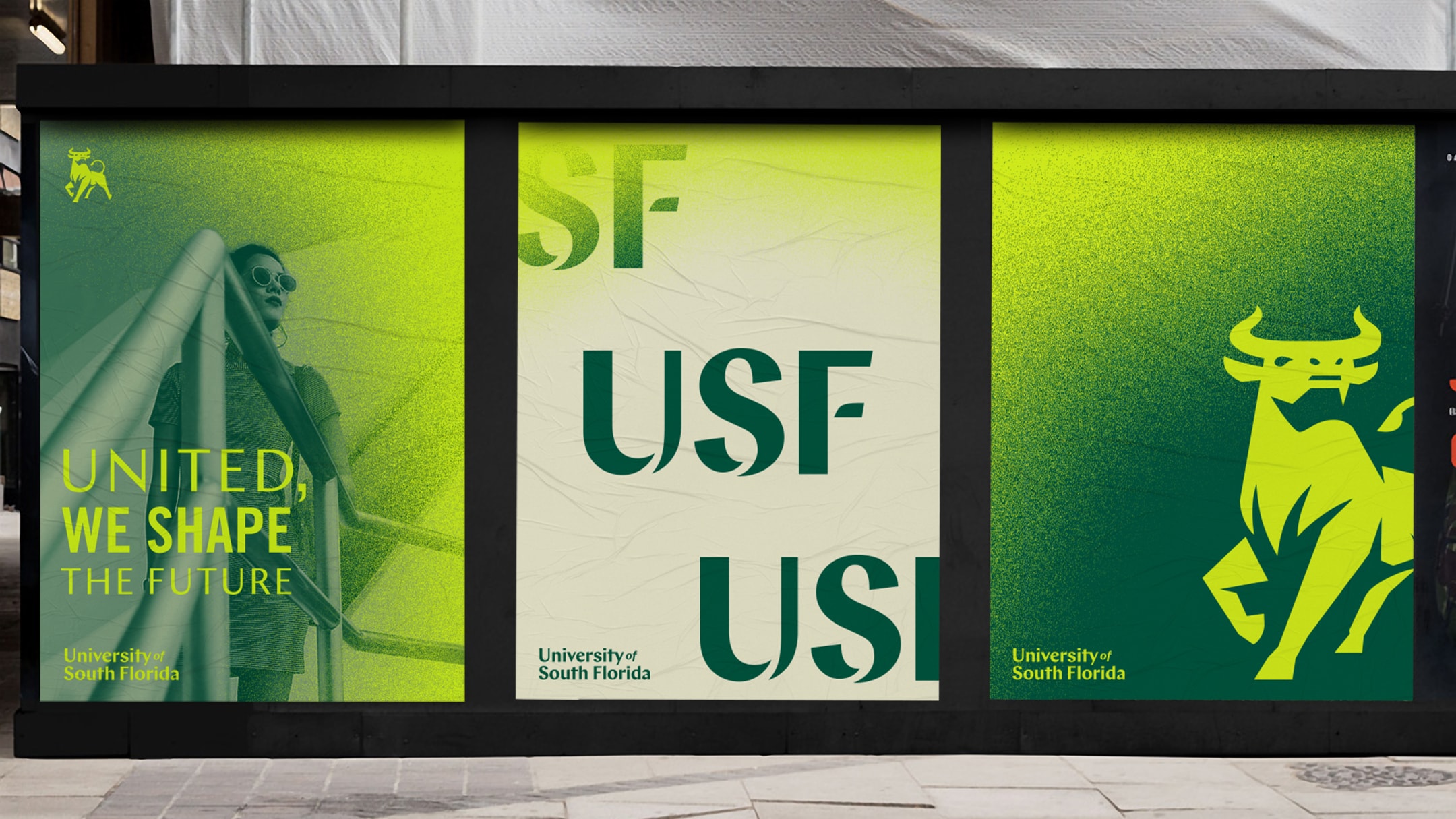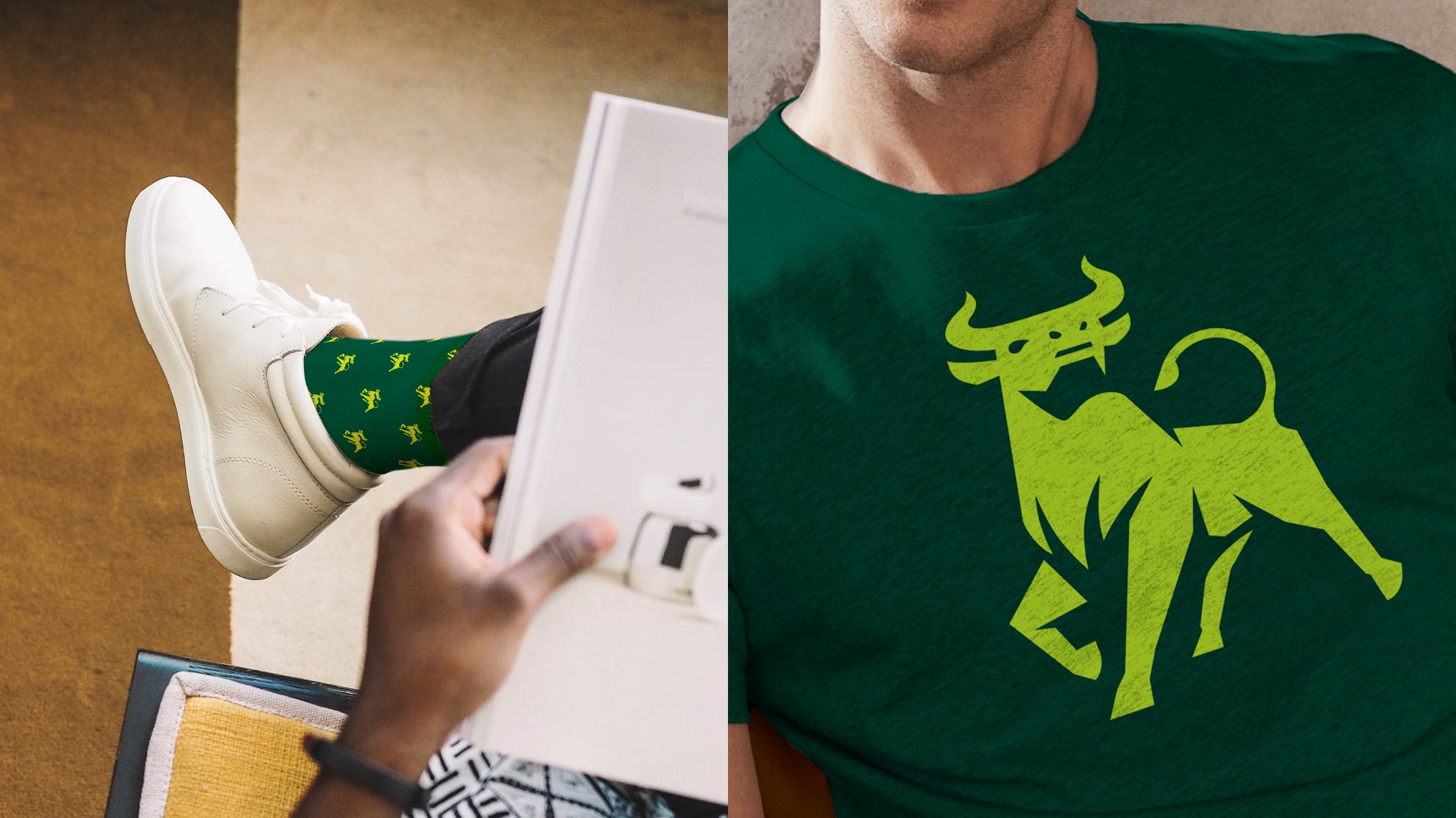 While today marks a significant milestone, there's still work to be done. During her speech, President Genshaft said, "Remember—our brand isn't just our logo or words on a billboard. It is reflected in everything each of us says and does, and how we say and do it. It tells the world: we aren't just talking about a new era. We are actively shaping one."
SPARK's VP of Creative, Elliott Bedinghaus, believes the USF rebrand tells the story of a university that has always dared to be different, and found success because of it. "This new brand identity is unorthodox for higher education," said Bedinghaus. "Which is fitting for a school that's comfortable with going against the grain."
SPARK continues to partner with USF's leadership, Brand Council, and marketing and communications teams to lead the implementation of the new brand in upcoming messaging initiatives.
"We're talking about a university that continues to shape the future every day through its students, faculty, staff and alumni," said Dulani Porter, Executive VP of SPARK. "This new brand is just the beginning of how we'll share that story far, wide, and well into the future. We couldn't be more excited to be a part of it."