Back in the fall of 2019, we had the opportunity to join a conversation that would fundamentally change the way that we saw our own community. This discussion with Tony Collins and Steve Sanger, who were preparing to launch Truthshine as a platform that highlights stories of racial injustice, helped reveal to us not just how little we really know about our community's past, but how it continues to impact our present. 
During the course of our discussion, we were educated about the ugly side of the green benches in St. Petersburg, the razing of an African American cemetery in Tampa for the purpose of development, the horseback raid of South St. Pete by the KKK threatening Black citizens to keep them from voting and many other atrocities committed against Black members of the Tampa Bay community. We also learned how a past that made racism the law impacts Black Americans today: 3x higher birth mortality rate for Black women compared to their white counterparts, lack of generational wealth due to redlining practices, and continued segregation in education after the passing of Brown vs. the Board of Education.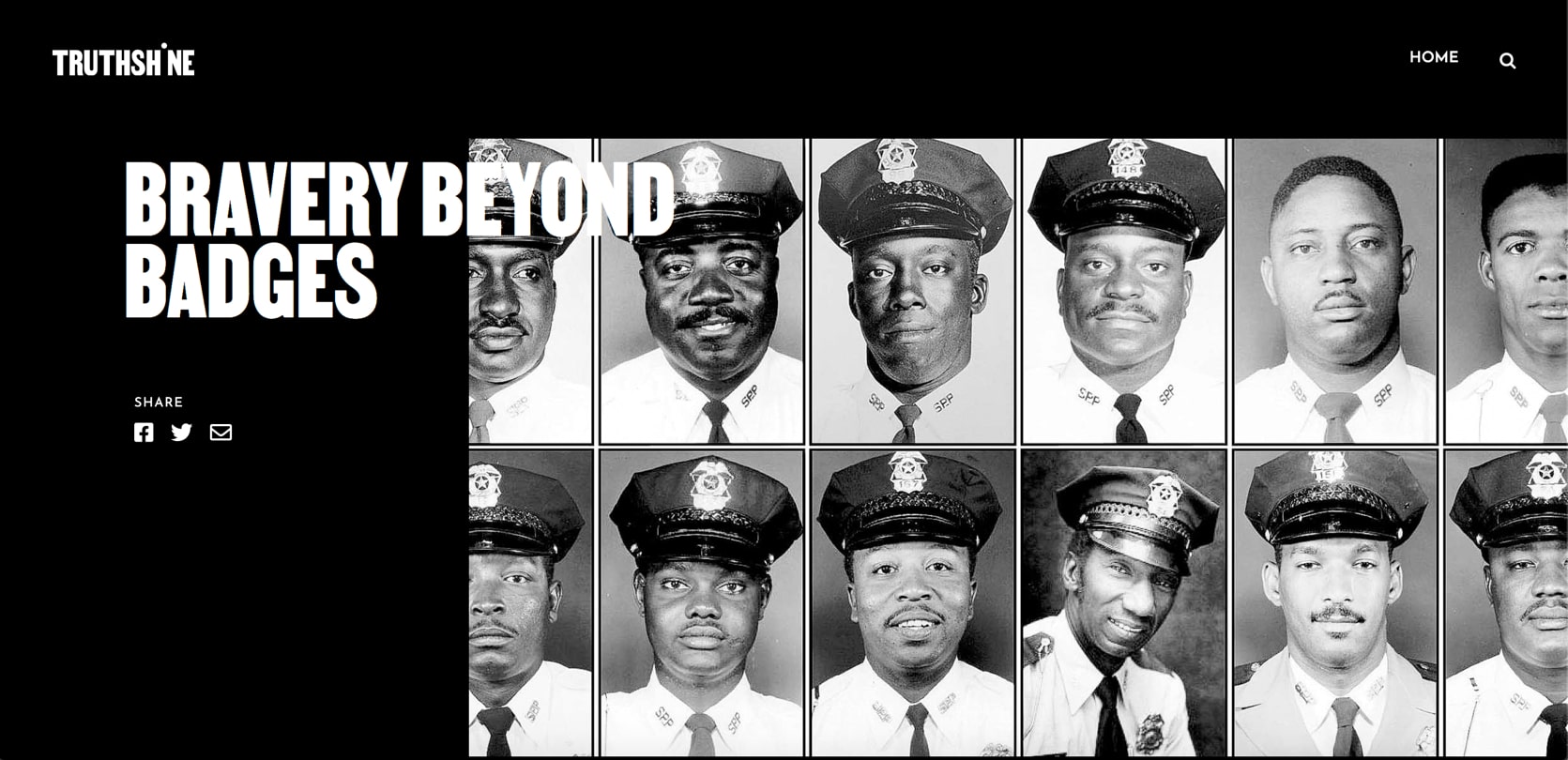 They also shared the incredible stories that are not celebrated or even recognized enough in our community: Joe Savage who led a 116 day strike by Black sanitation workers against unjust compensation practices, James B. Sanderlin who took the Pinellas Board of education to court to ensure desegregation of schools, and C. Bette Wimbush who became the first Black vice mayor of St. Petersburg (and the first African American to hold a modern elected office in Tampa Bay).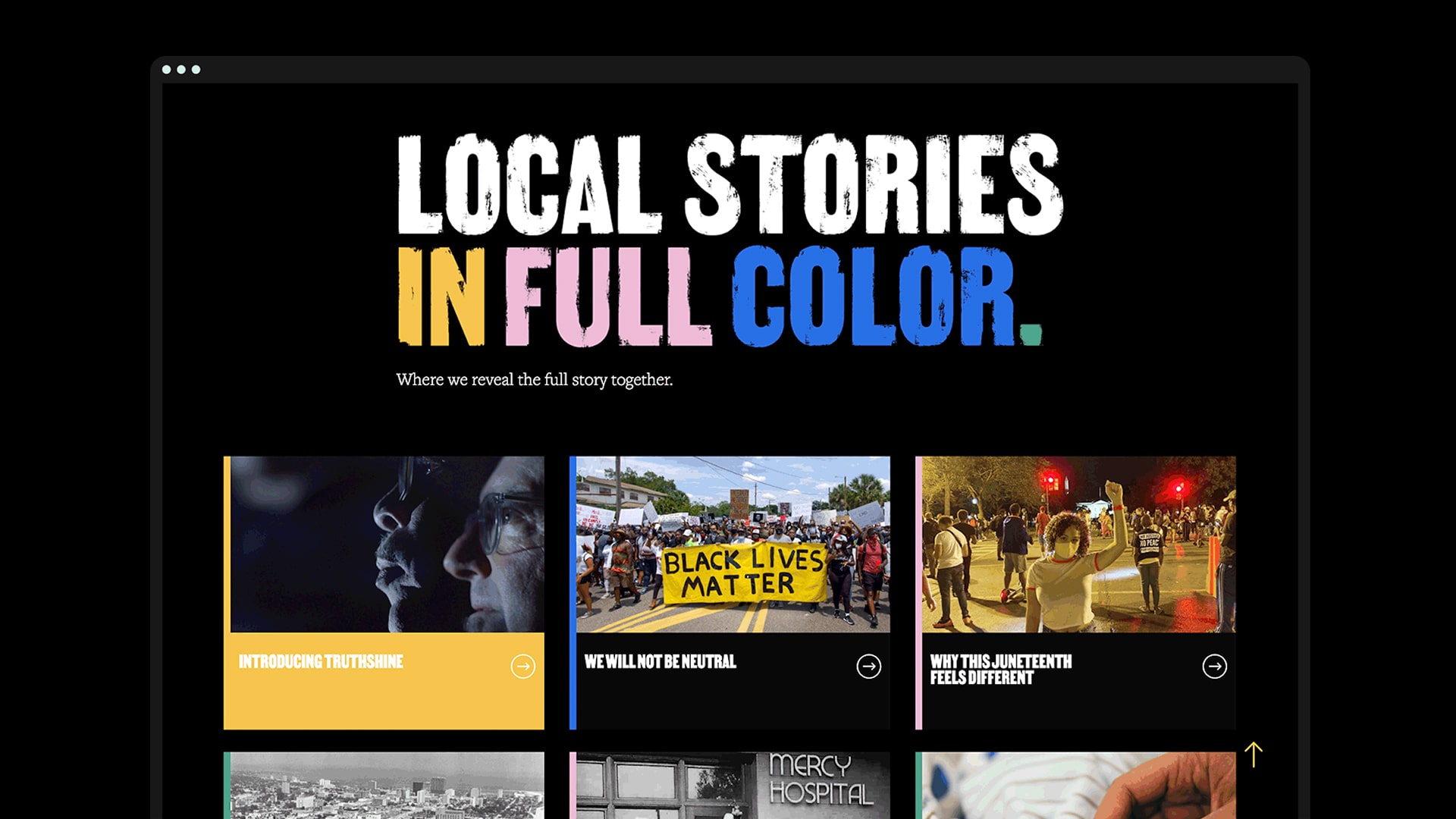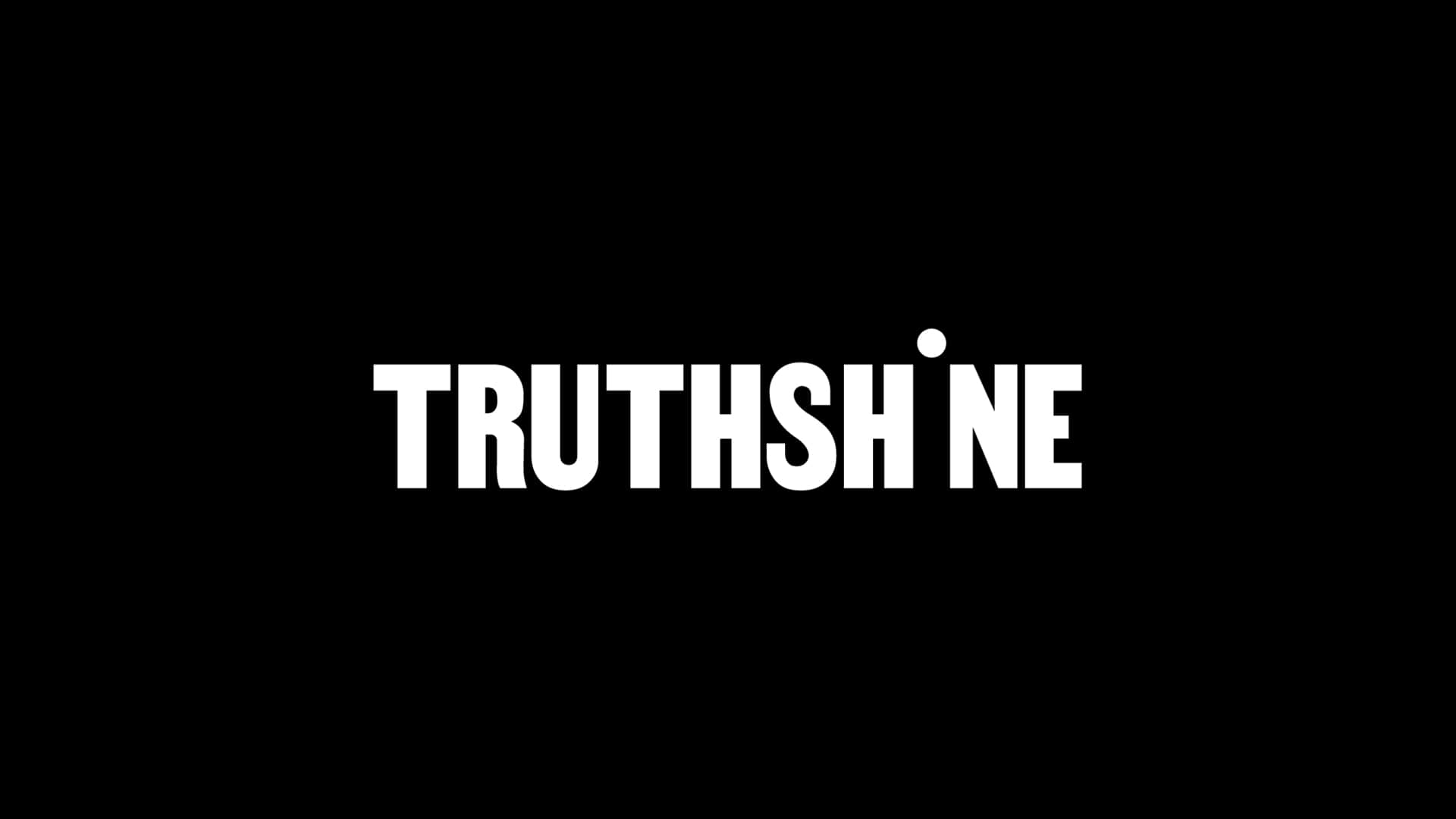 What became clear to us in that single conversation is that the stories that are not shared, the beautiful and the ugly, have a significant impact on how we see the world and people around us. In that moment, I couldn't imagine what it would be like to see how many important heroes were unsung from my community and at the same time watch the rest of the world embrace a false narrative about the contributions and worth of my community.
It changed the way we see the story of Tampa Bay and showed us exactly how incomplete our understanding really was. At SPARK, we have always had discussions about storytelling as our superpower. We all bring it in different ways, but here was an opportunity to really put that to the test. This was an important opportunity to help ourselves and our community see a more whole picture of our past, present and give us a more complete understanding in the future.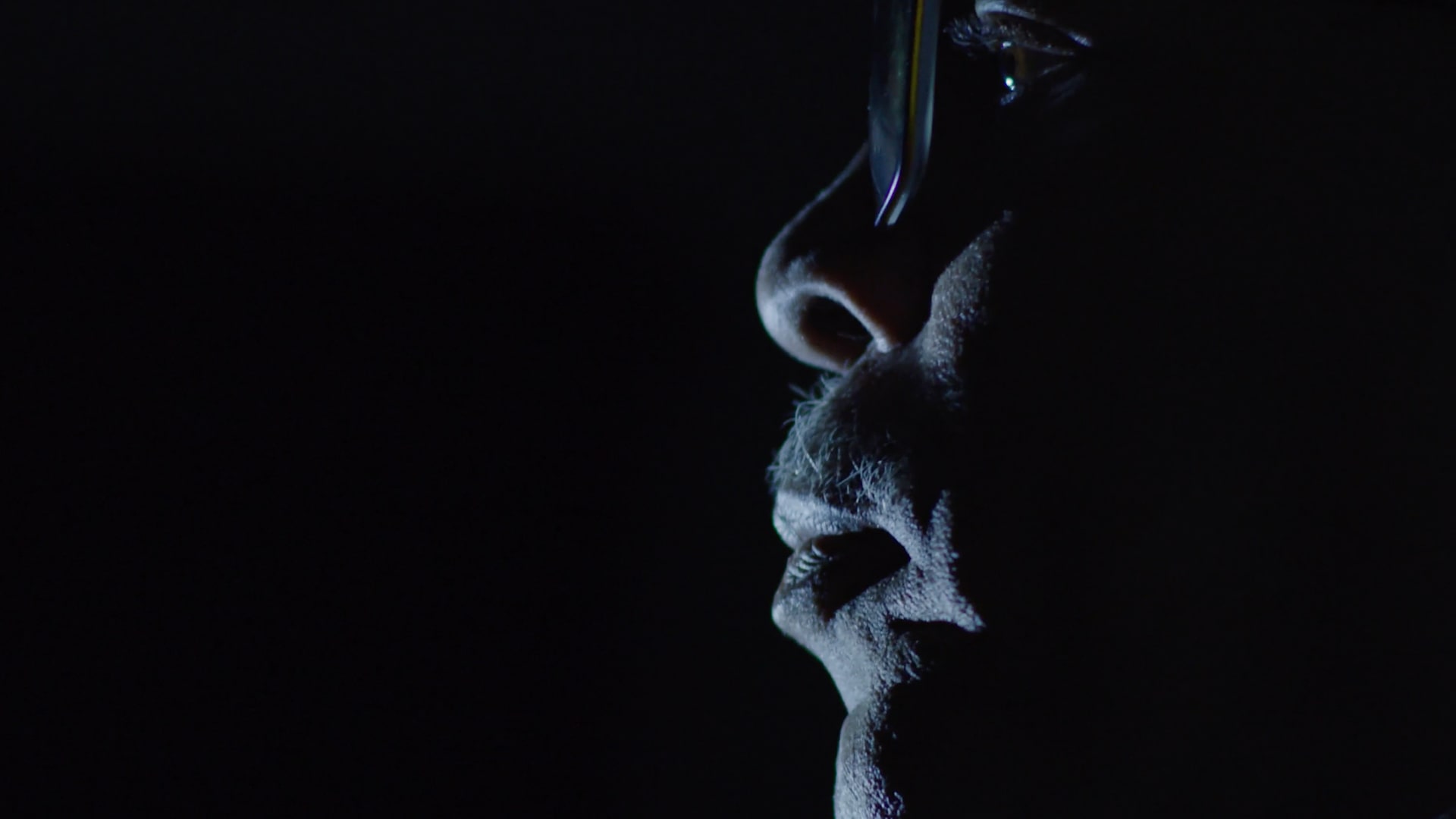 Back in the fall of last year, we couldn't have known that the launch of Truthshine would happen in the midst of a global pandemic AND a global uprising against racism triggered by the deaths of George Floyd and countless others.  However, it did underline how important sharing these stories would be to create a more just future for ourselves and our entire community. 
James Baldwin said, "Not everything that is faced can be changed, but nothing can be changed until it is faced." Truthshine was an opportunity for us to bring a brand and platform to life. But more importantly, it was an opportunity for us to face our truths and have some important and difficult conversations to reconcile ourselves with a new understanding of our community. Whether you are here in Tampa Bay, or somewhere miles away, we hope that this encourages you to explore and honestly face truths in your own communities. And remember that storytelling is a superpower that we all have. How you use it is what matters most.