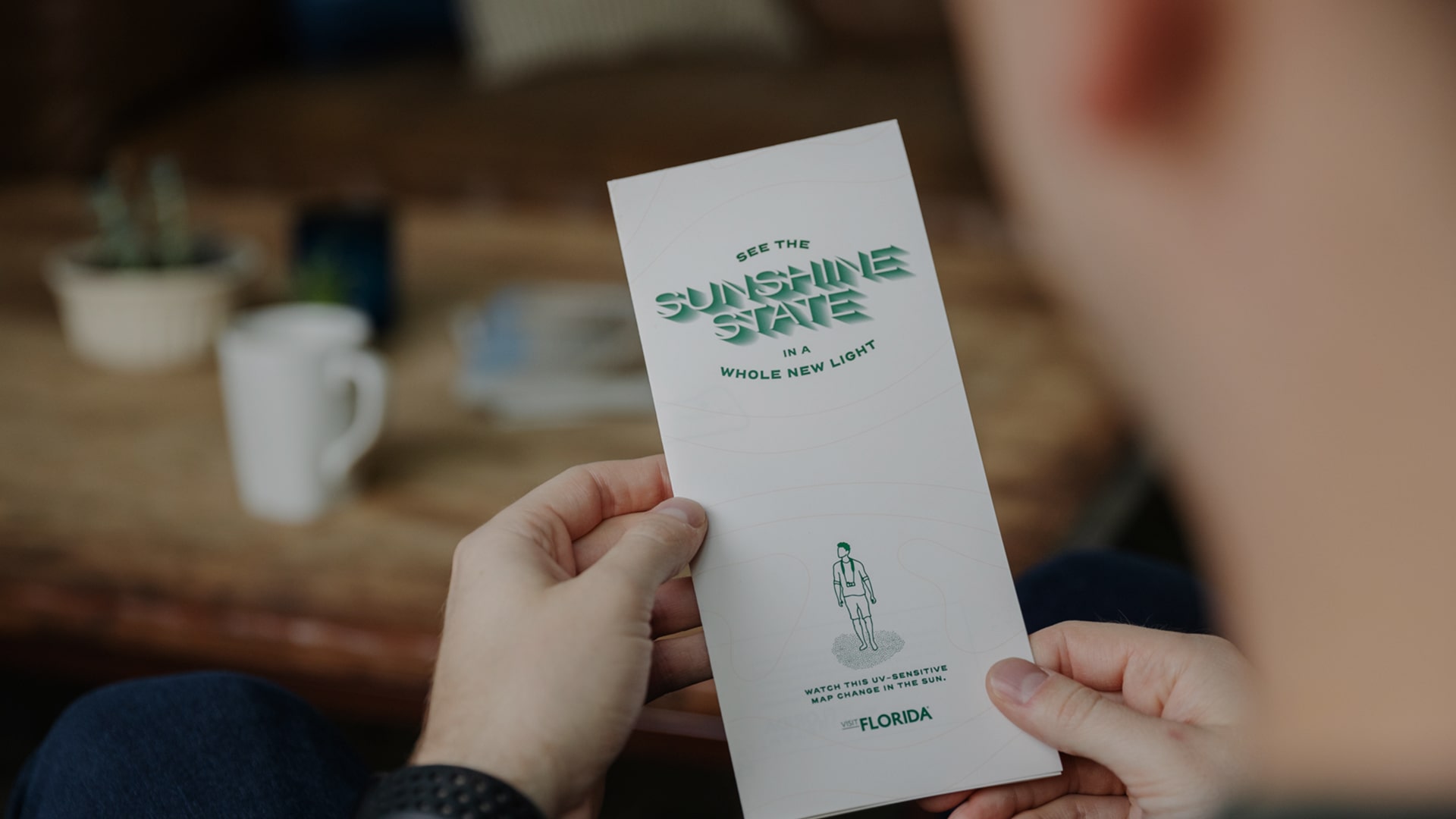 To shed some light on the Sunshine State's lesser-known opportunities to explore, we teamed up with VISIT FLORIDA and called on a little help from the sun itself. Utilizing UV-sensitive photochromic inks, we designed a unique, interactive map that, when exposed to sunlight, reveals unexpected Florida adventures.
From prehistoric caverns to America's first underwater art museum, the map highlights outdoor adventures that take visitors beyond Florida's famous beaches and theme parks.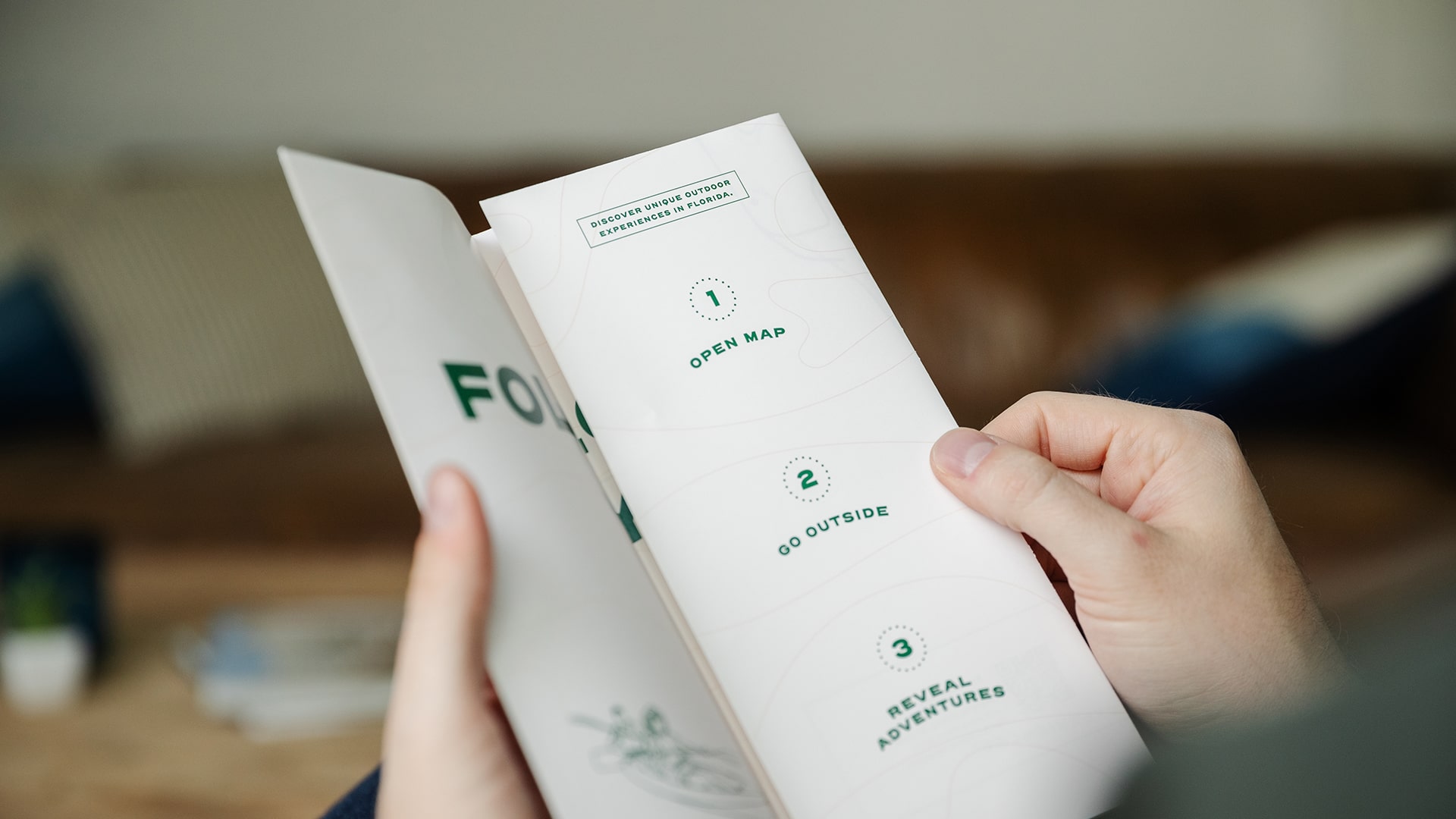 While planning for this effort took place prior to COVID-19, it was able to provide unique inspiration for a time when vacations were put on hold. The map beckons readers to step outside into the sunshine and remember the magic of outdoor adventure.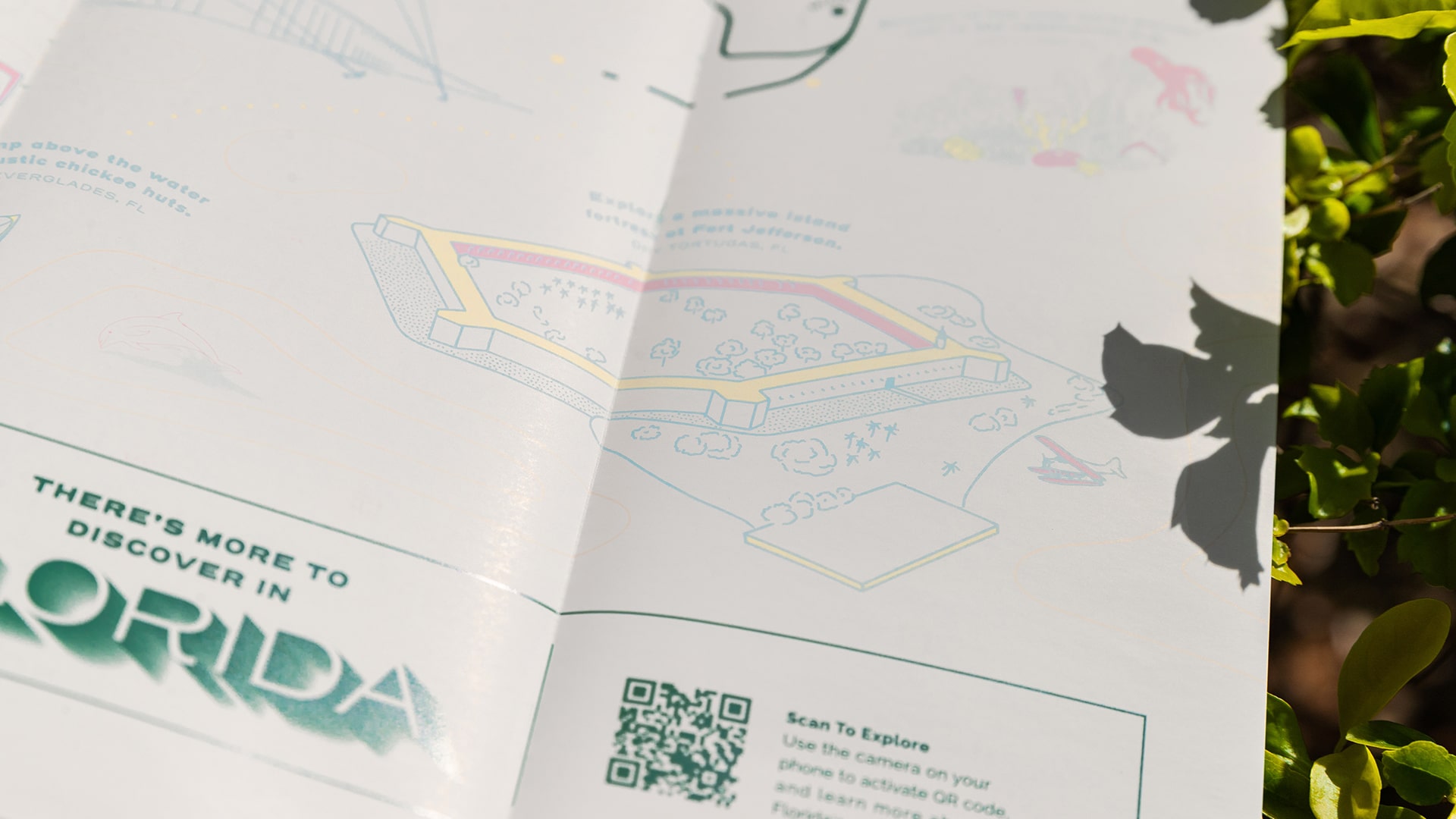 The map was distributed in Outside Magazine's summer travel issue to over 350,000 subscribers. It was recognized in AdWeek, Print, and a number of travel publications.